About Us
Our Story
Our dedication to simplifying store control and facilitating strategic decision-making is strongly aligned with the prevailing trend of utilizing technology to enhance business operations. Through the integration of data, artificial intelligence, and machine learning, we enable businesses to access a web platform that empowers them to make informed decisions based on data-driven insights. This seamless integration of cutting-edge technologies offers immense potential to optimize processes, identify lucrative opportunities, and swiftly adapt to market dynamics.

Our unwavering commitment to excellence and innovation serves as the cornerstone of our values, underscoring our steadfast determination to deliver a superior product and consistently enhance its functionality. By harnessing the transformative power of technology and prioritizing the unique needs of our users, StoresAce has the capacity to revolutionize how organizations manage their stores and drive strategic outcomes.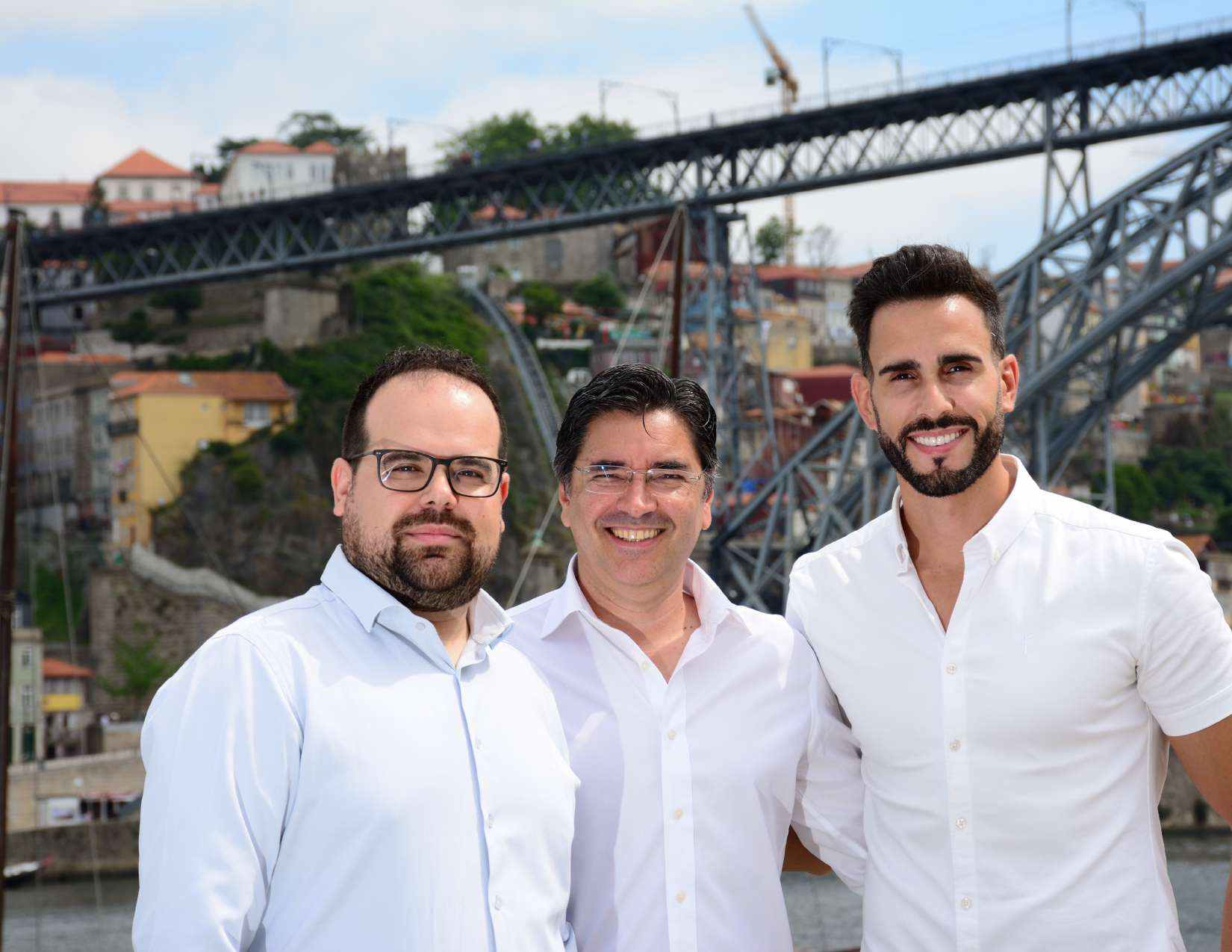 Founded in 2016 by technology experts Ivo Marinho and Daniel Silva, with Sergio Rodrigues as their advisor, StoresAce emerged from the need to address a critical market gap. Conversations with businesses in the industry consistently highlighted the challenges they ftency, enabling businesses to leverage artificial intelligence and machine learning for efficient procurement and accurate sales forecasting. These capabilities are made possible through the comprehensive nature of the platform, which encompasses all operational details. Our daily motivation stems from the unwavering commitment to deliver a platform that embodies these functionalities. With our slogan "anyplace, anytime and anywhere!" we strive to empower businesses by providing a solution that aligns with their needs and supports their growth in an ever-evolving market landscape.

Aced in managing multiple stores effectively. Existing solutions were fragmented, requiring extensive resources to generate data and lacking the intelligence necessary to make informed decisions. Recognizing this pain point, the founders embarked on a journey to develop a comprehensive web-based platform, leveraging the concept of Software as a Service (SaaS). The primary goal behind StoresAce was to overcome the challenges associated with global integration across diverse systems. We aimed to provide businesses with real-time visibility into their network of stores, while ensuring the platform's scalability and reliability by harnessing the power of the cloud. As the go-to platform for store management, StoresAce offers cohesive decision-making and data consis.


Mission
Our mission is to leverage technology to enhance the daily operations of businesses by providing the StoresAce platform, a constantly evolving solution that adds efficiency and speed. We aim to ensure effective control of all omnichannel operations and transform the way businesses are managed, always striving to deliver the best user experience.


Vision
Our vision is to revolutionize the management of businesses by offering a comprehensive, multi-store, and 100% online platform. We aspire to be the go-to platform for managing stores, providing real-time network visibility and a cloud-based foundation that offers flexibility and reliability. By integrating seamlessly with any system, we enable coherence in decision-making and data management. Leveraging the power of artificial intelligence and machine learning, we facilitate efficient purchasing and accurate sales forecasting, providing an all-in-one solution that encompasses every operational detail.


Values
At StoresAce, our values serve as the guiding principles that drive our company forward. We are dedicated to upholding the following core values:


Excellence
We prioritize excellence in all aspects of our business, ensuring high-quality services for our clients, employees, partners, and stakeholders. From implementation to technical support, development, and sales, we strive for excellence in every step


Innovation
We are committed to continuous improvement and constantly seek out the best technological solutions and brightest minds. Our focus is on staying ahead of the curve and incorporating the latest resources and trends to ensure that the StoresAce platform remains at the forefront of the market


Personalization
We recognize that each business has unique needs, and we value customization. From our customer service to our platform itself, we aim to tailor our solutions to reflect the specific requirements of each company. While we offer a turnkey product, personalization is an integral part of our platform


Well-being
We prioritize the physical, emotional, and social well-being of individuals and value their satisfaction. We foster an inclusive and collaborative work environment that promotes interaction among team members and facilitates effective communication


If you have any further questions, please contact us using the chat icon in the bottom of this page or directly from your StoresAce Environment.