Getting Started
Registration
To start using StoresAce, you simply need register your business on our website to create your new environment, and it will be ready in just a few seconds.

Click on the "Try Now" button, and fill your business information, which will be used to create your new StoresAce environment. You can edit this information later at any time. Make sure to enter a valid VAT Number and Email.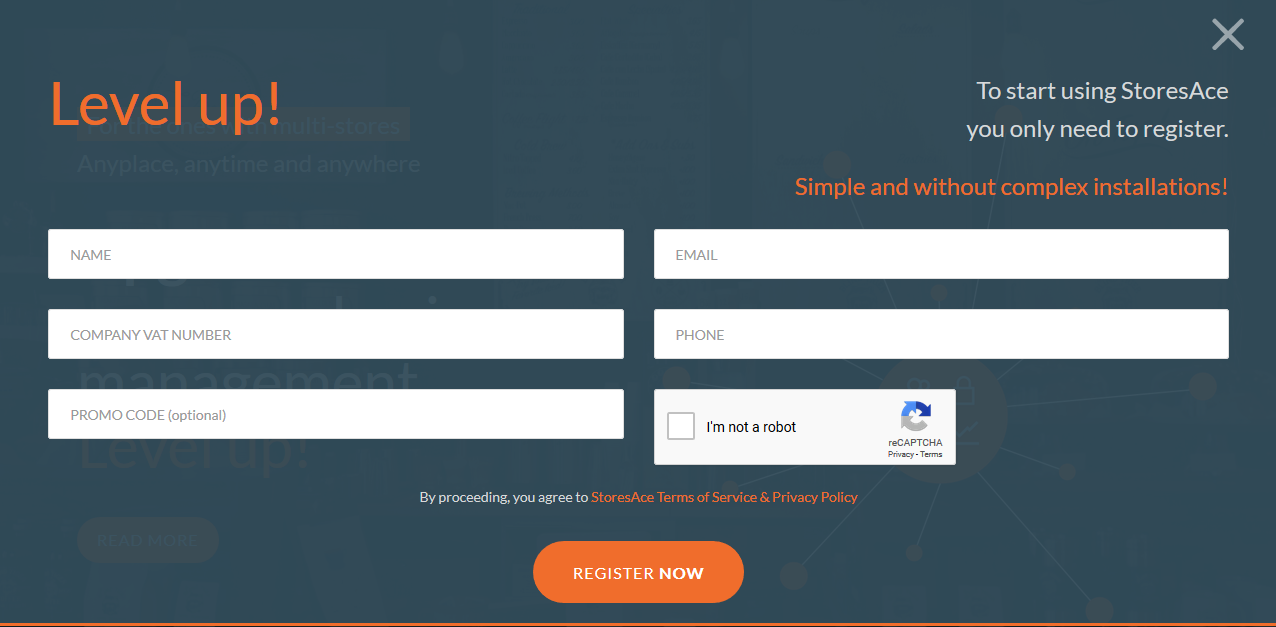 The entered email address will then be used to send the created environment link access, and the required user and password for authentication. In case you have not received any email, please check your Spam Folder or contact our support team using the chat icon at the bottom of the page.
Access your generated link, and fill the user and password, with the information sent on the email, to authenticate on StoresAce. You will be able to change your access credentials later.
The welcome screen, lets you configure your environment type and all the modules and functionalities you which to activate and use.
Simply fill all required data, and click on each feature "Activate" button to activate it. Click back again if you wish to deactivate.
After finishing the initial configuration, your environment will be ready to use.
You can then change all details about your company and personal information, register all your stores network, create new users for all system stakeholders with different permissions and access levels, manage your products and sales prices, etc.
If you have any further questions, please contact us using the chat icon in the bottom of this page or directly from your StoresAce Environment.