Getting Started
Install Middleware
The StoresAce Middleware is a very light and fast application that must be installed in every Store, on the main Point of Sale System, in order to make a 24/7 and real time synchronization with the Stores BackOffice Platform. You simply need to install it to be constantly working, with no need to any further configuration or maintenance.

By default, StoresAce Middleware was built to work with any Point of Sale System, connecting all information with our extensive API methods. Although, for every different Point of Sale System, it's required a specific configuration properties.
Note: Please contact us in order to receive the Middleware configuration file to your POS system.
You may download and configure the StoresAce Middleware to synchronize information with your specific Point of Sale System. Access the Store you wish to install on StoresAce Stores Page, and click on the "Open Synchronization to POS Details" button. Then, you can download the Middleware just by clicking on the download file button.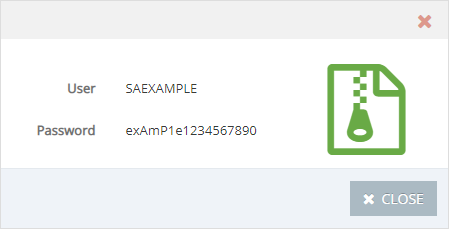 The downloaded version will be configured and ready to sincronize your POS with the Store you are viewing.
Follow the on-screen instructions to proceed with the install as an OS System Service.
If you wish to develop or use your own communication system, you can connect using our API methods.
Please check the API documentation page for more information.
If you have any further questions, please contact us using the chat icon in the bottom of this page or directly from your StoresAce Environment.